Trump's
zero-tolerance immigration policy
has caused mass confusion & the separation of children from families. The system, implemented last
April,
was supposed to deter families from making the dangerous journey to the southern border.
People fleeing gang violence & government corruption from Guatemala, Honduras
, in particular, make the perilous journey to seek asylum. But, the Trump administration has virtually
closed the ports of entry
; turning people around, which is illegal. People, who come for purposes of asylum, must have a hearing in an immigration court to determine their eligibility for refugee status. Recently, the government opened abandoned Walmarts to stuff children, they purposely separated, in prisons - including
cages for children from 12 to six months old
.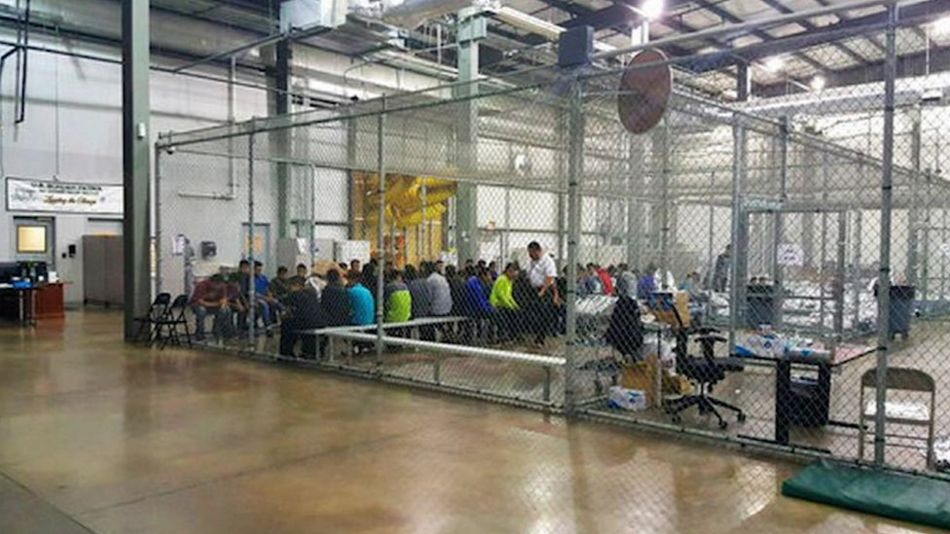 Reports suggest, older
children change the diapers of small children
. Some immigrants recount a lack of adequate food; the food they do receive, according to
The Washington Post, is moldy
. The mistreatment of these asylum seekers is intentional.
According to The Nation publication, a
six-year-old immigrant girl, abused
in Trump's tender facility, was forced to sign a document acknowledging her responsibility to clear steer of her abuser. The girl and her mother arrived at the Elpaso, Texas point of entry on May 24th of this year; asserting a credible threat of "gang violence." Two days later, the government separated the child, called D.L. in court papers, was sent to a detention center in Arizona. While the child was in the custody of
Casa Glendale center, the alleged abuse took place. Facility authorities told the father about the abuse & explained not to worry; they changed protocol.
Casa Glendale officials forced the child, DL, to sign the following document; image from The Nation publication.
While it is true, in the past immigrants traveled to America because of economic hardships, this time is different; people in Central America face a unique challenge with the
rise in the gang & cartel violence as well as domestic violence
; the US is mostly returning these folks to death.