Two New Orleans police officers allegedly beat a Hispanic man because he, George Gomez, wore camouflage fatigues; the off-duty
Officers John Galman and Spencer Sutton
approached the man to ask his citizenship status. Gomez, a U.S. citizen by birth, grew up in Honduras but, according to
BuzzFeed
, served five years in the national guard.
The officers continued to claim Gomez was a "
fake American
." The image below shows the extent of the injuries George faced by the officers pummeling his face; for no justified reason.
The officers have been arrested and
charged with simple battery
.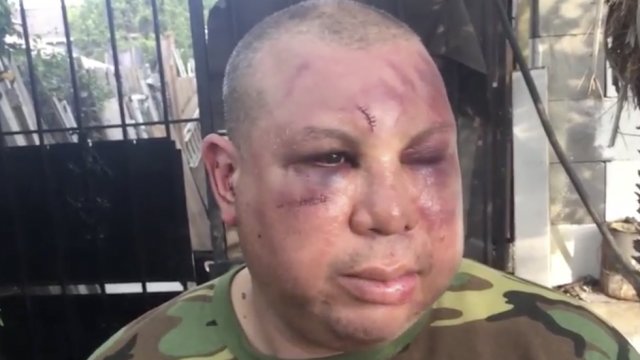 The two white
Officers John Galman and Spencer Sutton
, who beat the hell out of a Hispanic man.