Early Monday morning, Facebook, iTunes,
Youtube
, Stitcher, Linkedin,
Pinterest
& Spotify banned some or all of the controversial conspiracy theorist Alex Jones' Infowars podcasts and posts citing continuous violations of the 'hate speech' section of the platform's
terms of service
.
From claiming
9/11 is an inside job to the Pizzagate conspiracy to claiming the mass shooting at Sandy Hook elementary school was a false flag & the kids were crisis actors.
Update: Before publishing this post,
Mail Chimp
just banned Alex Jones, too.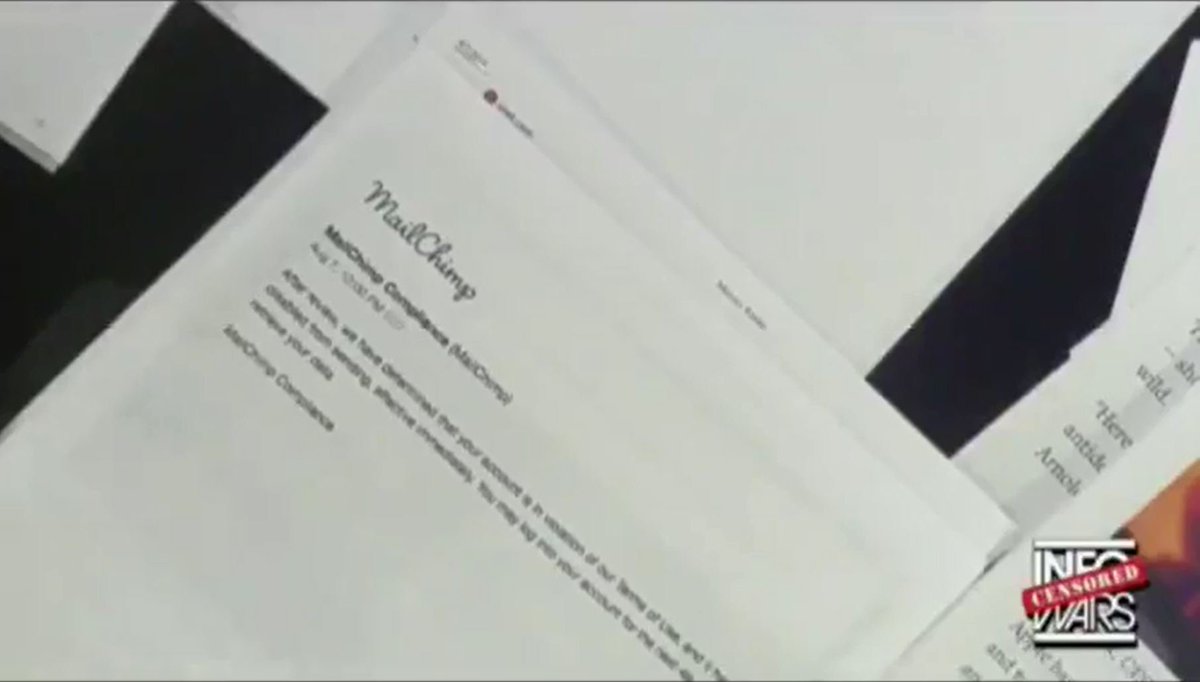 BREAKING: MailChimp has also dropped Infowars. Jones just compared his deplatforming to being sent to an "electronic ghetto."

pic.twitter.com/b28H5vRUCy

— cristina lópez g. (@crislopezg) August 7, 2018