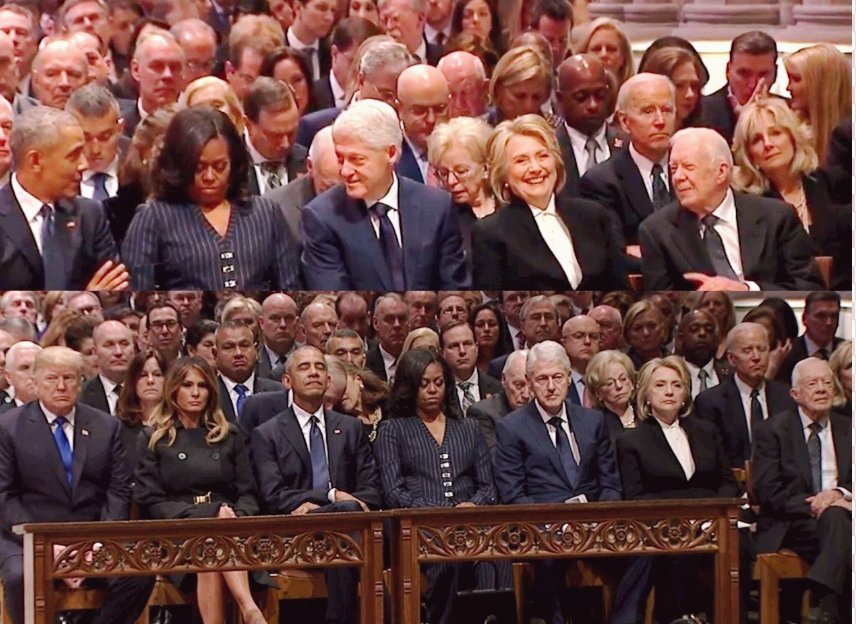 Former-Presidents and first ladies talked & laughed amongst themselves, but when Trump arrived, the mood turned cold. No one spoke to each other & especially not to Trump.
Trump sat next to a president he called illegitimate; a president he said was a sexual predator; a secretary of state he requested to be jailed; and President Carter, who Trump called the worst president in history.
It turns out, you don't make friends being mean to people. Melania's #BeBest campaign it an utter failure.
Fox News'
Chris Wallace
noticed the change in the room on-air describing the reality of the difference former presidents have with President Trump. His observation came after a previous guest insinuated that all seemed well between the group.
Wallace:
"I have to say I was struck when President Trump and Melania Trump came to the front row that it was as if a chill had descended on that front row," Wallace said. "You had seen a lot of chatty talk between the Clintons and the Obamas, the Carters. But when Donald Trump sat down, the greeting that he was given by Barack Obama and Michelle Obama was about as cool as it could have been." RawStory